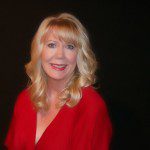 Ten years ago the plastic and cosmetic surgery industries exploded. As my massage practice grew, I found that traditional lymphatic massage was not enough to significantly decrease painful swelling, and speed my clients' healing from surgery. So I enlisted help from leading surgeons, asking them to explain each surgery.
Blending this insight with my extensive lymphatic training, I developed what I call the Lymphatic Healing Treatment™. I believe that the results our post-surgical clients experience speak for themselves.
I hope you will come visit us and receive the healing you seek– whether it's because you've had a surgery (or are planning it) for ANY reason, or for the stress relief, deep detox, weight loss, and anti-aging benefits.  There are so many important reasons to take good care of your lymph system.  It's your inner "Tree of Life"!
"Nancy saved my body, mind and soul!"
I came across Nancy Wakely's website after suffering from an eye issue for over 6 months.  I felt pain, tingling, twitching and swelling around my right eye.  I had seen multiple physicians who dismissed my symptoms and really couldn't find anything physically wrong with me.
I came across Ms. Wakely's website and decided to call her.  She seemed knowledgeable, and caring.  After hearing my distress, she helped me book an appointment the very next day.
We didn't know if my problem was due to lymph stagnation. So she massaged the area which was causing me discomfort as well as helped to drain the lymph passages in my face.  During the therapy, she very carefully listened to all of my symptoms.  She was the first person in 6 months who was empathetic and understood me. Without using expensive xrays or blood tests, she was able to feel with her fingers which areas of my face were inflamed.  After 60 minutes, I felt brand new.  Not only did she help me physically, but she helped me mentally as well. I felt as though I was happier and more relaxed than I had been in months!  One session quickly turned into five for me. I kept feeling better and better.  From when I saw her first 90% of my symptoms have resolved!
As a physician, I have always been skeptical of naturopathic medicine.  With few options left, I used Nancy as a last resort measure.  My entire viewpoint about the medical field has changed.
Nancy is truly a remarkable person and healer.  She is compassionate and has a lot of passion for what she does.  Naturopathic medicine has the ability to do things that traditional medicine just is not able to do.  My only regret is that I didn't find her sooner!
Thank you so much Nancy.
"Dr. D"